Spread your wings with the RAF Red Arrows
A Red Arrows Flight Simulator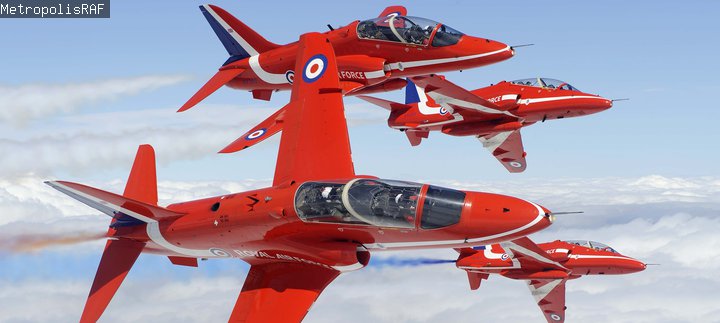 £3.50 per person
Tickets for a time slot on the day of your visit will operate on a first come, first served basis.
Tickets can be purchased from the shop on the day.
6-8 seat capsule simulator, ride lasts 6 minutes
Height restrictions apply 1.07m (42 inches)
*NOTE* You should not enter the capsule and experience the ride if you suffer from any disorder or condition that may be affected by a motion ride.

Experience the thrill of the cockpit and fly with the RAF's Red Arrows as they jet over their Cyprus training base in Discovery Museum's new flight simulator.
Step inside a state-of-the-art capsule for an immersive ride with high-definition visuals, surround sound and dynamic motion.
An RAF Red Arrows flyby is a fixture in the Tyneside calendar as they regularly celebrate the iconic Great North Run held between Newcastle and South Shields every year.
2020 sees the 40th anniversary of the Great North Run.