Charge! The Story of England's Northern Cavalry
Explore the history of England's Northern Cavalry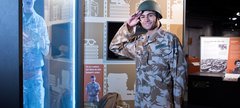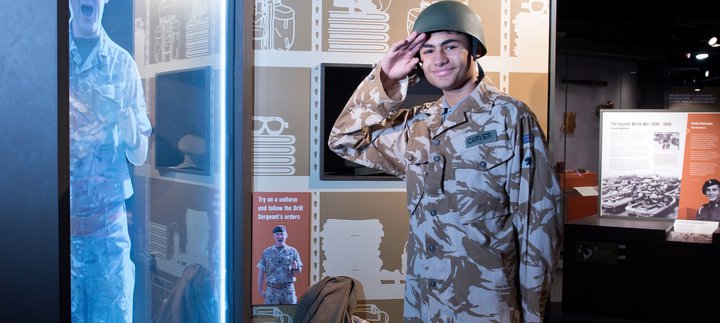 During museum opening hours

First floor
A permanent gallery which brings the 300 year history of England's Northern Cavalry regiments to life, through fascinating historic artefacts, and hands-on activities and displays.
Charge! The Story of England's Northern Cavalry unites the collections of the antecedent regiments of The Light Dragoons and also tells the continuing story of the Northumberland Hussars since becoming the Command & Support squadron of the Queen's Own Yeomanry. Both regiments, which are formally affiliated to each other, are the only cavalry divisions today which exclusively recruit from the North of England.
The permanent exhibition charts the pivotal moments in the colourful history of these regiments, from the capture of Napoleon's carriage at the Battle of Waterloo (1815) to more recent reconnaissance missions in Bosnia (1993), Iraq (2004) and Afghanistan (2009), and honours the vital roles played by those born and bred in the north of England.
Visitors can experience the journey many soldiers would have taken, from recruitment and training to front-line duties, and discover original historic accounts based on material from the collection. Using objects and artefacts from the regimental collections, the displays will showcase a selection of military objects and historical artefacts, including a flag captured from the Battle of Waterloo (1815), a shako (helmet) worn at the Charge of the Light Brigade (1854) and a suitcase used for carrying maps at the D-Day landings (1944).
Discovery Museum's ever popular full size war-horse sculpture is displayed in full ceremonial uniform and other highlights include a film installation of mounted hussars thundering towards visitors with swords raised in a cloud of smoke, as though on a 19th century battlefield and a digital Drill Sergeant barking orders at any willing new recruits.

Watch this short film examining the 1849 uniform of an officer from the Newcastle and Northumberland Volunteer Cavalry with North East historian Dan Jackson.

The gallery has been made possible thanks to money raised by National Lottery players through the National Lottery Heritage Fund (NLHF) who provided a grant of £422,600 towards the redevelopment and an associated programme of activities and events.
RE:Charge
This gallery includes RE:Charge, a temporary exhibition space. The programme for this area will be developed in partnership with local schools and communities including armed services veterans and the families of serving personnel.
Each special exhibition will provide a different perspective on the themes and content of Charge! The Story of the Northern Cavalry.
Visitors can also visit the research space where they will have digital access to the wider regimental collection and photographs, and other published material. For those who want further access to the archives an appointment to view them can be made with the Assistant Curator (Regimental).
To find out more, or to get involved call (0191) 232 6789.