Access Information
If you have any access concerns ahead of your visit, please contact us on (0191) 232 6789 / Textphone: 18001 0191 232 6789 / info@discoverymuseum.org.uk and we'll be happy to advise you.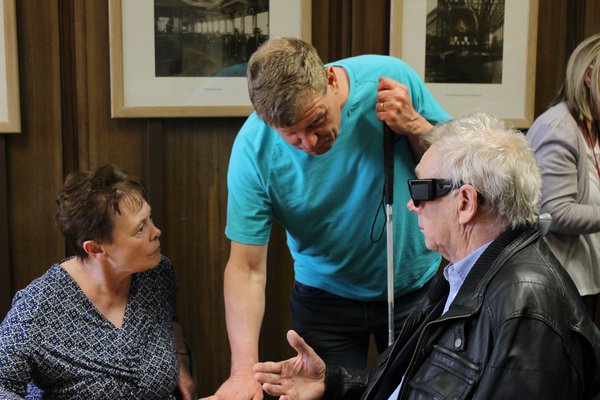 Entrance

The approach to the main gate and courtyard from the car park and footpath is tarmac. At the main gate/archway there is a gentle slope to the main entrance which is concrete paving lined with cobbled stones and in-built up-lights. The main entrance is on the right, which is an automatic inwards-opening door which leads to another set of double automatic opening doors. This opening leads you into the welcome area which consists of the welcome desk and information point plus the shop. After walking past the welcome area you'll find yourself in the Turbinia Atrium where Turbinia, the first steam powered ship dominates the space.
Getting around
The museum has three public lifts and stairs providing access to all floors. All lifts have voice announcers and Braille indicators. The museum is spread across lower ground, ground, first and second floors with access to the fourth floor when events are taking place in the Great Hall. The cafe is situated on the second floor.
All floors have level access with ramped access from lower ground to ground in the Turbinia Atrium. Stairs have raised tactile indicators on the handrails. Part of Newcastle Story has a raised track floor to guide you around.
Large static visual and touch orientation maps are available on each floor of the museum to help you find your way around.
Download the floor plan here.
Seating
There is a range of seating available around the museum.
Turbinia Atrium

Padded bench seating, picnic seating and seats with backs

Hub

Benches and padded stools

Newcastle Story

Benches, padded benches, padding seating with backs

Story of the Tyne

Benches with arms, padded benches, seats with back

Charge! The Story of England's Northern Cavalry

Benches and seats with backs

Working Lives

Benches, sofas and padded benches

Tyneside Challenge

Seats with backs and padded benches

First and second floor balconies

Benches, padded benches and picnic benches

Science Maze

Benches, padded benches and picnic benches

Destination Tyneside

Sofas, benches, padded stools, chairs with arms and backs

Turbinia Cafe

Sofas, tub chairs, seats with backs.
Borrowing a wheelchair
Two wheelchairs are available for visitor use. Please ask a member of staff at the Welcome Desk who will be able to assist.
Public telephone
The Welcome Desk telephone can be used on request for emergencies or to book taxis for disabled people. Please speak to a member of staff who can assist.
Pre-visit information
Pre-visit information packs are available to borrow for free for blind and partially sighted people to plan a visit. Please contact the museum to arrange this. The pack consists of:
Large print visitor guide
Braille visitor guide
Large print detailed guide of the museum and its facilities
Audio CD comprising of a detailed guide of the museum and its facilities
Large print floor plan
Braille and tactile (touch) floor plan
Information regarding dogs
We welcome assistance dogs. Please let us know if you require anything for the dog whilst in the museum.
Induction Loops
Induction points are fitted in Story of the Tyne, Tyneside Challenge, Working Lives and Destination Tyneside. An induction loop is fitted in the Great Hall and learning room and will shortly be fitted in the new meeting room spaces. Counter loops are fitted to the shop, Welcome Desk and Turbinia Cafe.
Fire Alarms
The fire alarms have voice evacuation sounders, visual flashing lights and there are rolling text messages around the museum. The lift cannot be used in the event of a fire. There are evac-chairs to assist people unable to exit the building and safe fire refuge point to await evacuation which are clearly signposted. If you will require assistance exiting the building in the event of a fire alarm please inform a member of staff on your arrival to the museum.
Displays
Most audio points also have text versions beside them. The audio visual displays in Story of the Tyne, Tyneside Challenge, Working Lives, Destination Tyneside and the Hub are subtitled. There is BSL interpretation added to the North East Innovators video screen outside Tyneside Challenge and to some of the presentations in Destination Tyneside.
Guided tours
Members of the curatorial team, customer services and learning team can lead tours of the museum, but these must be booked in advance of your visit. Tours tend to last between 45 minutes and an hour.
Toilets and baby changing
There are male and female toilets on the ground, second and fourth floors. Separate accessible toilets are on the ground, first, second and fourth floor.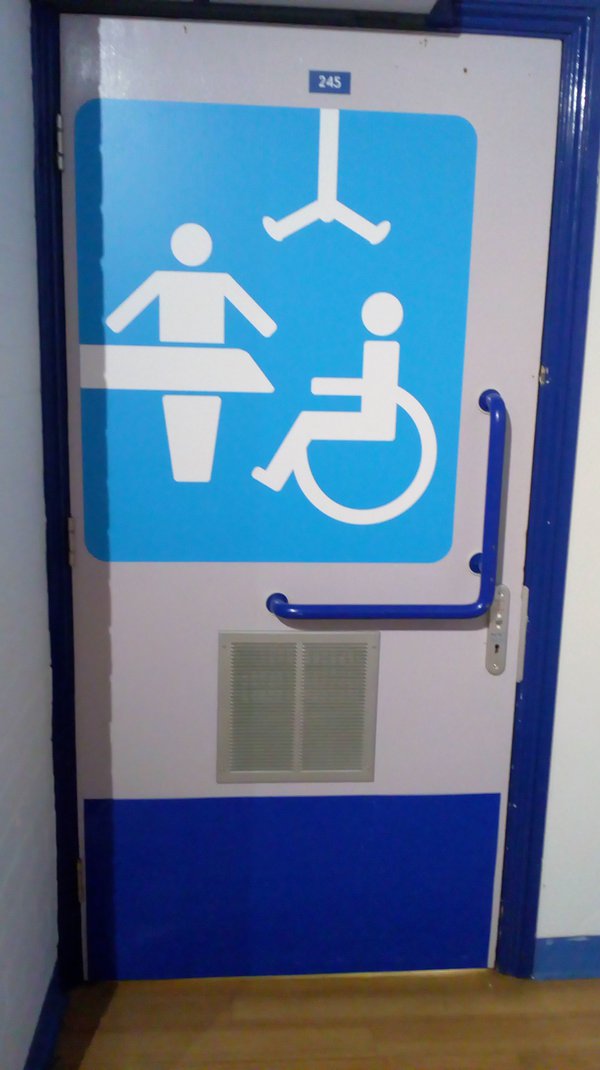 Changing Places toilet is on the ground floor.
It features the following:

Bench - Height Adjustable, Adult Sized, Free Standing
Hoist - Ceiling , Loop
Peninsular Toilet
Non Slip Floor
Floor Space (sq. m) - 7
Paper Roll
Managed
Locked
The accessible toilet on the second floor also has a day bed and shower with a seat.

There is baby changing in the male and female toilets on the ground, second and fourth floors and in the accessible toilets on the ground, first, second and fourth floors.
Eating at Turbinia Cafe
The cafe is located on the second floor. Hot and cold drinks plus hot meals, sandwiches and cakes are available. Large print menus, large handled cutlery and open ended handled mugs are available on request.
If there is anything that we can do to make your visit more enjoyable please contact us and we will be happy to help.