All the Fun of the Fair: 135 Years of The Hoppings
The history of the Hoppings...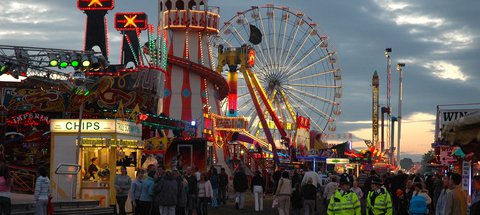 Times
Weekdays 10am - 4pm
Weekends 11am - 4pm
Price
Free entry, donations welcome
Vintage amusement machines: £1 for 5 old pennies
All the Fun of the Fair charts the history of Newcastle's much-loved Hoppings fair, first held on the Town Moor in 1882.
Play with our unique collection of 50 vintage coin-operated amusement machines, perfect your pinball skills, and even find out your fortune.
As well as the hands-on vintage amusement machines the exhibition will explore the history and development of The Hoppings in a colourful, fun setting.
Photograph: The Hoppings, 2008. Image courtesy of Nick Lambert.