Charge! Guided Tours
This is a historic exhibition. It is no longer available to visit and this page is only retained as a record of the previous event. For current and future exhibitions, visit our
What's On
page.
Free guided tour of the Charge! gallery - February half term only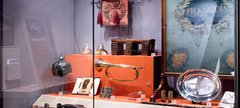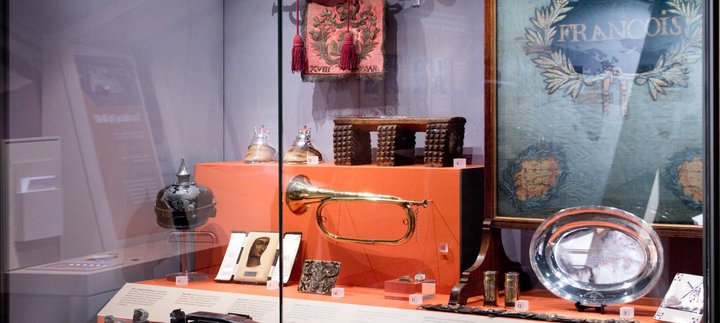 13 February 2018 (historic exhibition)
14 February 2018 (historic exhibition)
16 February 2018 (historic exhibition)
During half term join this free guided tour of Charge! The Story of England's Northern Cavalry gallery.
This tour will highlight the story of The Light Dragoons and their antecedent regiments, from their formation in the eighteenth century to the present day.
We'll be sharing interesting stories including the real-life soldiers behind some of the historic artefacts on display.

Display highlights include a flag captured from the Battle of Waterloo (1815), a shako (helmet) worn at the Charge of the Light Brigade (1854) and a suitcase used for carrying maps at the D-Day landings (1944).

The Charge! gallery has been made possible thanks to money raised by National Lottery players through the Heritage Lottery Fund (HLF) who provided a grant of £422,600 towards the redevelopment and an associated programme of activities and events.