Bridges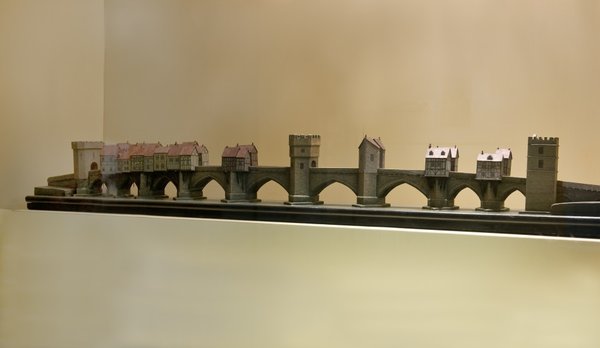 This is a model of the Tyne bridge in the 13th century, with grey towers and timber framed houses.
Did you know the first bridge (we know of) to span the River Tyne was over 2000 years ago during the Roman period? It was called Pons Aelius after the Roman Emperor Hadrian.
In this activity sheet find out about the old and contemporary bridges that have spanned the Newcastle - Gateshead part of the River Tyne. Then experiment with our Bridge building challenge.
Explore the bridges displayed in the museum with this gallery trail.

The Tyne and Wear Archives Flickr page has a collection of images documenting the building of the Tyne Bridge.
Kindly supported by