Second World War and Holocaust Partnership Programme
With the Imperial War Museum
Seeking and sharing the hidden local stories of WWII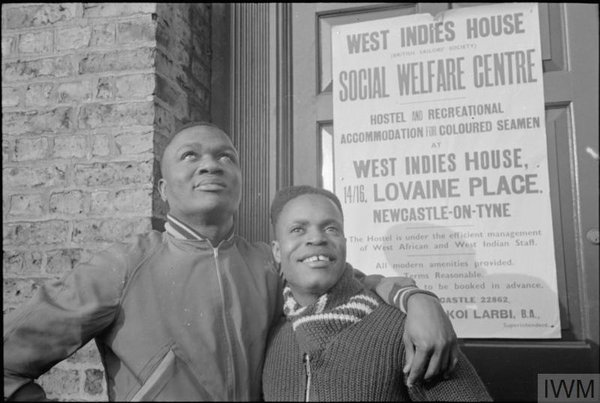 Alongside the opening of new Second World War and The Holocaust Galleries in 2021, Imperial War Museum's Second World War and Holocaust Partnership Programme (SWWHPP) will support eight cultural heritage partners, including Discovery Museum, across the UK to engage with new audiences and share hidden or lesser-known, local stories related to these histories.
Over the next three years, the SWWHPP will establish a Digital Internship, support skills development in Partner organisations and facilitate loans of IWM's rich collection across the UK in support of digital and community-based events co-produced with local people and creative artists.
The SWWHPP is generously funded by the National Lottery Heritage Fund.
[Image: West Indian seamen in Newcastle in 1941 © IWM D 5763]