Woman Know Your Place
This is a historic exhibition. It is no longer available to visit and this page is only retained as a record of the previous event. For current and future exhibitions, visit our
What's On
page.
Join the conversation...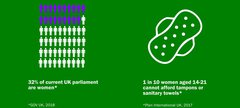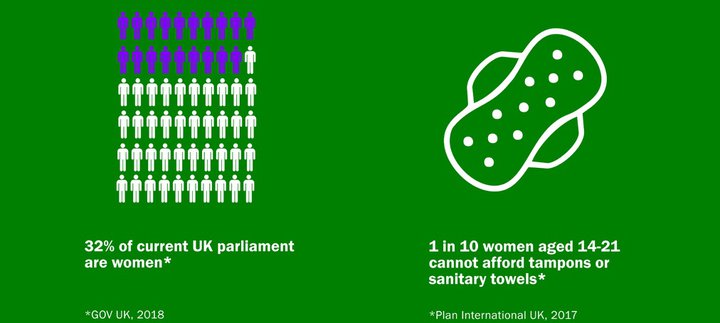 Until 20 April 2018 (historic exhibition)
On 6 February 1918 women gained the right to vote* but only if they were over 30, owned property or had a university degree. This meant that around 60% of the female population were excluded from voting. Men and women did not gain the same voting rights until 1928.
*Representation of the People Act 1928
This small display aims to encourage visitors to join the discussion regarding the centenary of some women being given the right to vote, whilst also asking what challenges women still face today.
A woman's place in society should be equal to a man's.
Today, 51% of the UK population are women. However, a number of challenges still exist…
32% of the current UK Parliament are women.*
11% of all engineering professionals are women.*
77% of working mothers experience negative or discriminatory behaviour.*
1 in 10 women aged between 14 and 21 cannot afford to buy tampons or sanitary towels.*
83% of domestic violence and abuse victims are women.
On average, 2 women are murdered every week by their current or former partner.*
The majority of victims of domestic violence and abuse will not report their experiences to the police.*
Do you think women are treated equally? Why?
If not what can be done to change this?
Join the conversation.
#Vote100 #womanknowyourplace
*GOV UK, 2018
*WISE, 2017
*Equality and Human Rights Commission, 2016
*Plan International UK, 2017
*CPS, 2016
*Office for National Statistics, 2016
*CSEW, 2017
The Woman, Know Your Place display is part of the Tyneside Women's Collective (TWC), a 2 year programme led by Tyne & Wear Archives & Museums (TWAM). TWAM will work with a diverse range of Tyneside women and girls to identify and explore contemporary social issues which relate to women and gender equality, using the museum and gallery collections as a stimulus.
The participants will work with TWAM to identify and discuss issues which are important to Tyneside women and girls now, 100 years after the Representation of the People act allowed some women to vote for the first time.
The Tyneside Women's Collective programme is funded by the Esmée Fairbairn Collections Fund.