Circus! Show of Shows
Celebrate the 250th anniversary of circus in Great Britain.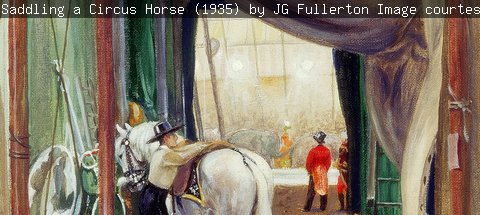 20 October 2018 - 2 June 2019
Time
Weekdays 10am - 4pm
Weekends 11am - 4pm
Price
Donations welcome (free entry)
This exhibition will feature the fabulous Arthur Fenwick Collection of circus art and memorabilia, a collection of national importance spanning the 1770s up to the 1950s.
A spotlight will also be shone on the fascinating life and career of Tyneside's nineteenth century clown and entertainer extraordinaire Billy Purvis, as well as exploring the history and development of clowns in the circus ring.
The story will be brought right up-to-date with the inclusion of the Family La Bonche Collection providing an intimate and colourful look at contemporary Newcastle and North East circus communities and the contribution they make to the changing face of circus in our own times.
Circus! Show of Shows, is series of major exhibitions celebrating 250 years of circus in Great Britain. Exhibitions at Discovery Museum, Sheffield's Weston Park Museum and Time and Tide Museum of Great Yarmouth Life are co-curated by The University of Sheffield's Professor Vanessa Toulmin, one of the UK's preeminent circus experts.

Circus! Show of Shows is made possible thanks to National Lottery players through the Heritage Lottery Fund (HLF).

Circus 250 is a UK-wide celebration marking the anniversary of this most pervasive, popular, born-in-Britain art form. Circus 250 will see museums, filmmakers, designers, theatres, orchestras, schools, libraries and circuses will all join in – circus is everywhere and for everyone.