All the Fun of the Fair launch day
This is a historic exhibition. It is no longer available to visit and this page is only retained as a record of the previous event. For current and future exhibitions, visit our
What's On
page.
Join us to celebrate the opening of our new exhibition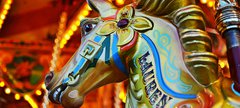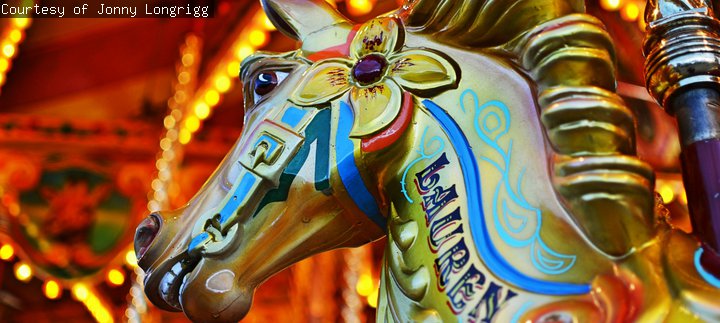 3 June 2017 (historic exhibition)
Join us on Saturday 3 June for a day of activities and events on a fairground theme to celebrate the launch of our new exhibition, All the Fun of the Fair: 135 years of the Hoppings.
There will be children's fairground rides on the Plaza outside the museum (there will be a charge for the rides), Carousel Crafts and free balloons and stickers for children. All the Fun of the Fair charts the history of Newcastle's much-loved Hoppings fair, first held on the Town Moor in 1882.
Play with our unique collection of 50 vintage coin-operated amusement machines, perfect your pinball skills, and even find out your fortune. As well as the hands-on vintage amusement machines the exhibition will explore the history and development of The Hoppings in a colourful, fun setting.