VE Day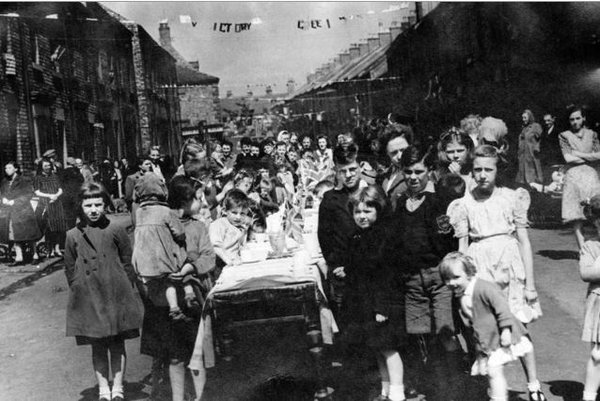 On 8 May 2020 the country will celebrate VE day.
It is 75 years since the guns fell silent at the end of the war in Europe on 8 May 1945. Although the fighting continued in Japan millions of people rejoiced in the news that Germany had surrendered to the Allies.
Towns and cities across the world held street parties and parades. The streets were decked in red, white and blue flags and crowded with people celebrating the news.
Try the different VE day related activities by downloading the resource here.
Watch a 9 minute film about VE day with a *how-to* make carrot cookies too.
Image: a Victory celebration street party in North Shields, 1945.
If you are a school, why not consider loaning a Box of Delight. The team have collections of objects which can be loaned to support topics in the classroom. You could loan some WWII themed boxes, including evacuees and a Secret Bunker Challenge.
Kindly supported by