Colourful Discoveries
Step into a world of colour. Discover fascinating objects from across Discovery Museum's wonderful collections through a kaleidoscope of activities, experiments and activities.
Colourful Discoveries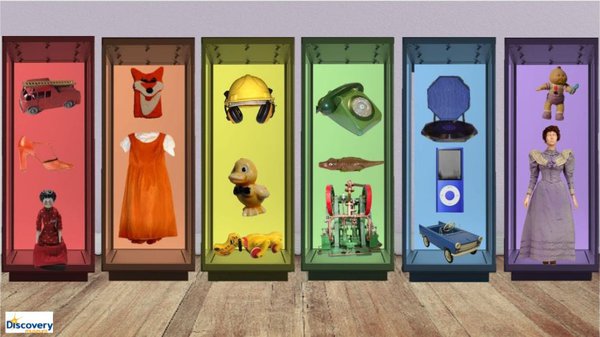 Starting on the 26th October we will be releasing a rainbow of colourful activities for you to try at home. Come back soon to start your colourful discovery.
Red
Fun fact: Red is one of the oldest colours used in art and can be seen in ancient cave paintings.
Activities arriving 26th October
Orange
Fun fact: In the western world the colour orange was referred to as yellow-red until the fruit was introduced to Europe in the late 15th century.
Activities arriving 31st October
Yellow
Fun fact: The colour of gold was first created from clay pigments
Activities arriving 7th November
Green
Fun fact: Shakespeare made it the colour of jealousy when he coined the phrase 'green-eyed monster'
Activities arriving 14th November
Blue
Fun fact: Blue is the world's most popular colour
Activities arriving 21st November
Purple
Fun fact: Until 1856 purple was the most expensive colour to produce
Activities arriving 28th November