Discovery Museum will be opening its doors after hours for a one off special public event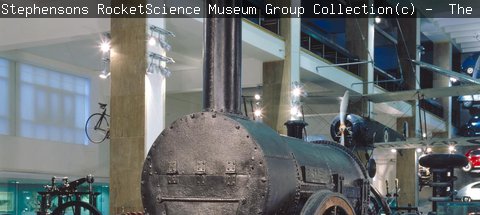 Time: 6:45pm - 12am
Price: £69.00* per ticket Book now >>
Tickets include: Expert talk, private exhibition viewing, three course meal, arrival drink, 2 glasses of wine with your meal and entertainment
Agenda:

6:45pm Arrival
Welcome drink (accompanied by a pianist)
Expert talk 'Rocket meets Turbinia' and 'Rocket' private viewing
8.30pm a three course dinner is served
Evening entertainment
End time 12am
Menu: download the three course menu here
Find out more about Rocket's Return >>
*booking fee applies

From 22 June - 9 September 2018 the biggest cultural event in England will take place in Newcastle and Gateshead, and Discovery Museum will be opening its doors after hours for a one off special public event.
Stephenson's Rocket is making its way back to Newcastle for the first time in 156 years and we would like to celebrate this momentous occasion with you! Rocket; once the fastest locomotive in the world, will sit side by side with Turbinia; Charles Parsons' 34 metre steam powered ship that was once the fastest in the world, creating a never before seen exhibition of these iconic feats of engineering.
Your night will begin with a private exhibition viewing, accompanied by spotlight talk from a museum expert. The night will continue with a sensational Rocket themed three course dinner in the stunning Great Hall.
Try our show stopping 'NOT yellow, Lemon Meringue Tart' (our tribute to Rockets former days as a yellow locomotive).