Early Years & KS1: History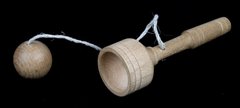 We have limited availability for summer 2022 due to booking cancellations.

This session aims to show the pupils how toys have changed over time, what different materials have been used to make them and how they can be made. The pupils will then get the chance to handle real toys from the past and present and sort them into different catagories. A toy trail around the museum is also available as a download to complement this session if you follow this link.