Tour for Lotto ticket holders
FREE guided tours of the building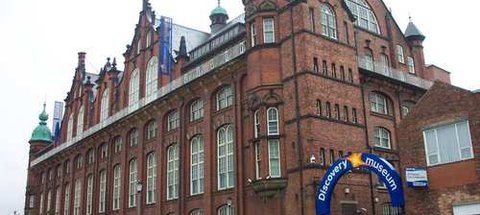 Time:
Tuesday 12 & Thursday 14 December, 10.30am
Saturday 16 December, 11am
Price:
FREE to Lotto ticket holders, which are valid for at least one draw during the promotion period. Usual price £4.
Booking essential, please call (0191) 277 2274.

Terms & Conditions:
One lotto ticket entitles free admission to the tour for one person aged 16 or over.
Please show your valid Lotto ticket at the shop to claim your free place.
Tours have a limited capacity. First come, first served.
Offer is redeemable in the museum from 11-17 December. Valid tickets must be for Lotto draws on Wednesday 13 or Saturday 16 December.
Offer is at the discretion of museum management and may be withdrawn at any time.
Calling all National Lottery participants:
We're offering several FREE Behind The Scene tours of the museum to Lotto ticket holders (see terms and conditions).
Have you ever fancied taking a peek in our treasure trove of historical documents?
Now you have the opportunity to explore the Archives by joining our Archives experts on a tour of the 12 miles of shelving which is home to some important documents including our oldest record which dates back to AD 1183.
You'll also learn about the history of Blandford House, see the Co-operative director's executive loos and take a look inside one of our conservation studios.
Booking essential, please call (0191) 277 2274.