PLAY+INVENT and Play Tyne – Exclusive use for schools Discounted offer
Booking Enquiry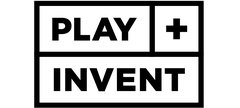 PLAY + INVENT and Play Tyne are currently unavailable
Exclusive use available from 10am - 11am in PLAY+INVENT and then 1.30pm – 2.30pm in Play Tyne.
£80 in total

Maximum number of students: 30
PLAY + INVENT and Play Tyne are currently unavailable

Combine an exclusive use of Play Tyne with an exclusive use of our Play +Invent space and get a discount!
Play Tyne is a miniature version of the River Tyne and shows it from source to sea. When you are in Play Tyne you can control boats, gates and even operate models of the three central Tyne crossings; the Gateshead Millennium Bridge, the Tyne Bridge and the Swing Bridge. The area is recommended for use by EYFS and KS1 children, however it can also benefit groups of children who have special educational needs.
Our PLAY+INVENT space is a place to make, invent and get creative with your school group. For 1 hour your group can hire this space exclusively with access to our extensive range of materials and equipment to explore and build your own creations and inventions.
Schools can book both spaces for an hour.
This offer must be booked at least 2 weeks in advance.
Maximum 30 children per group
All equipment is provided.