Little Inventors North 2030 Challenge at Discovery Museum
Children across the North were invited to imagine what life could be like in 2030...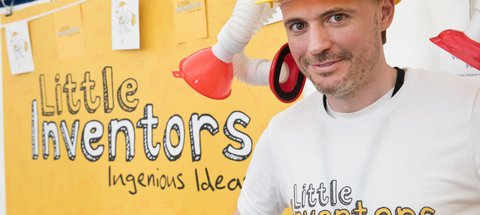 Friday 22 June - Sunday 9 September
Time
Entry times to be confirmed.
Price
Donations welcome (free entry).
As a part of Great Exhibition of the North, Little Inventors asked children from across the North of England to imagine their lives in the year 2030 and come up with ingenious inventions!
Throughout the duration of the Exhibition, they will proudly showcase the children's inventions that have been brought to life by local Northern makers, within our PLAY+INVENT Space.
They will also be bringing the results of other fruitful Little Inventors challenges worldwide, alongside their North 2030 ideas.
Find out more about Little Inventors North 2030

---
Presented as part of:
Great Exhibition of the North 22 June - 9 September
Hosted in NewcastleGateshead, on behalf of Northern England, Great Exhibition of the North will be the biggest event in England this year. It is free to attend and will tell the inspiring story of the North of England and how its innovators, businesses, artists and designers have shaped our present and are inspiring our future. Visitors will begin their journey at one of three iconic venues – Great North Museum, BALTIC Centre for Contemporary Art or Sage Gateshead – before joining three trails through world-class venues and public spaces. #GetNorth2018
During The Great Exhibition, Discovery Museum is part of the Get North Innovation Trail. Designed with families and accessibility in mind; winding through inspiring urban landscapes, stunning historic architecture and the best of popular Northern Culture.
Great Exhibition of the North receives funding from a variety of sources including public and private sector.