#got got need - FIFA World Cup 2018 sticker swap
Build up to the 2018 tournament with a Sunday swap shop.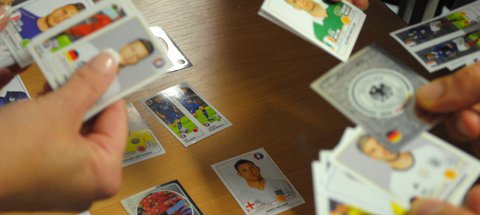 Times
11.30am - 2.30pm
Price
Donations welcome (free entry)
As excitement builds ahead of the 2018 tournament we'll be hosting a Sunday swap shop.
We've got a selection of Panini FIFA World Cup 2018 stickers to swap and we'll also have areas for you to swap with other collectors.
Sticker fans can bring their doubles to swap, you might get to complete a team or even a perhaps a whole album.