Crafts for school-aged children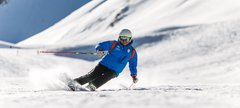 Times

10.30- 11.

15

craft session

11.

30

- 1

2.15

craft session

13.

00

- 13.45 craft session

14.00- 14.

45

craft session
Play + Invent space (2nd floor)
£5.50 per child - recommended age 5-11
Please arrive at Play + Invent within 10 minutes of session start time.
Maximum of 6 people per booking (1 family/ bubble only)
Drop in crafts will be available if there are tickets remaining on the day.

Join us this summer holiday for a 45-minute craft session with your family. Each child will receive a bag with five themed craft activities.
Super Sports
Celebrate the 2021 Olympics by creating your very own active crafts. Decorate a medal, create a lever trampoline and design a magnetic canoe slalom course.
Due to the current Covid-19 pandemic, we have made changes to how we run our family events. We want to make sure they are as safe as possible. Some of the changes you will see are:
- Fewer tables
- You won't be sharing your table with anyone but those within your bubble
- Spaces will be cleaned and sanitized between each session
- Staff will be wearing face-covering
- Our staff will work from a distance, but will still be there if you have any questions