Blue Peter Millennium Time Capsule
This is a historic exhibition. It is no longer available to visit and this page is only retained as a record of the previous event. For current and future exhibitions, visit our
What's On
page.
The Blue Peter Millennium Time Capsule is visiting Newcastle as part of a UK Tour to mark the show's 60th birthday.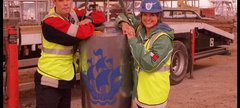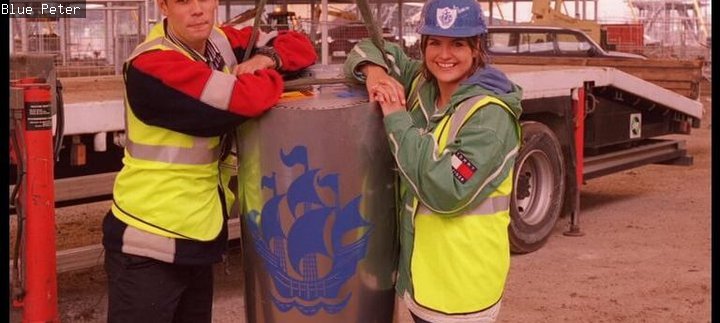 Until 28 June 2018 (historic exhibition)
Don't miss your chance to see what was inside the time capsule that made headline news in February last year when it was accidently dug up by construction workers three decades earlier than planned.
The box was buried under the Millennium Dome, now the O2 Arena, in 1998. Filled with viewers' mementos of the time, it was not supposed to be unearthed until 2050 but was stumbled across by builders.
Now, as part of Blue Peter's 60th birthday year, the contents of the time capsule – which have been stored in a secret location ever since – are going on tour. View the unearthed items before they are sealed and stored in The National Archives later this year.
---
Presented as part of:
Great Exhibition of the North 22 June - 9 September
Hosted in NewcastleGateshead, on behalf of Northern England, Great Exhibition of the North will be the biggest event in England this year. It is free to attend and will tell the inspiring story of the North of England and how its innovators, businesses, artists and designers have shaped our present and are inspiring our future. Visitors will begin their journey at one of three iconic venues – Great North Museum, BALTIC Centre for Contemporary Art or Sage Gateshead – before joining three trails through world-class venues and public spaces. #GetNorth2018
During The Great Exhibition, Discovery Museum is part of the Get North Innovation Trail. Designed with families and accessibility in mind; winding through inspiring urban landscapes, stunning historic architecture and the best of popular Northern Culture.
Great Exhibition of the North receives funding from a variety of sources including public and private sector.