BFI Mediatheque - See Wallace and Gromit in "The Wrong Trousers"
Booking Enquiry
KS1, KS2, KS3 & SEN: Cross-Curricular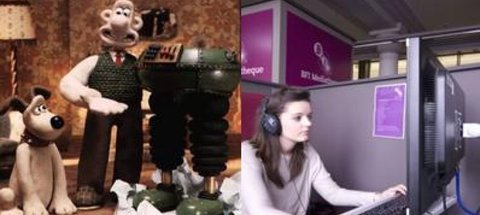 The Mediatheque is currently unavailable

There is no charge for this facility but it must be booked in advance.
Mediatheque can hold a maximum of 14 children at once and The Wrong Trousers last 30 minutes so please take this into account when you are making an enquiry. Please be aware that this is not an exhibition about Wallace and Gromit.
The Discovery Museum also offers a Big 5 Victorian Inventors tour which you can find more information about here.
This resources is only available to book Tuesday - Friday.
The Mediatheque is currently unavailable

Learning about inventors? Why not visit BFI Mediatheque, a digital jukebox of film and TV at Tyne and Wear Archives in Discovery Museum. Come and watch The Wrong Trousers and learn about the eccentric inventor Wallace and his dog Gromit and compare his inventions to ones we have in the museum.Resources to use during the film can be downloaded from here.